It's been so hot outside! Have you ever wondered if your dog or cat is getting enough hydration into their system? Check out these fun ways to keep your dog and cat hydrated.
Have you ever wondered if your dog or cat is getting enough hydration into their system? The hot summer months can quickly lead to dehydration, so it's always good to ensure you have foods and liquids on hand to combat dehydration. Dogs and cats that are fed a kibble-only diet can suffer from chronic dehydration as they are carnivores and thrive on moisture other than water. Dehydration can contribute to a number of health issues, such as kidney disease, bladder stones, and diabetes. 
Symptoms Of Dog Or Cat Dehydration Include:
Loss of appetite

Lethargy and/or weakness

Vomiting and/or diarrhea

Dark-colored urine

Excessive panting

Pale or bright red gums
In general, pets will usually drink when they need to, and you don't need to worry that your pet isn't getting enough water unless you notice any of the symptoms of dehydration mentioned above. If you suddenly notice a big change in the amount your pet is drinking, or any differences in their urinary habits that you can't easily explain, speak to your vet for advice. Also, always keep your dog or cat in a cool, shaded area and limit their time outside when temperatures are above 80 degrees.
Why Do Cats Need More Than Water
Because cats are obligate carnivores, they need other alternatives to stay hydrated than just water, as that alone will not provide them the hydration they need. This is why bone broth or goat's milk is always recommended to be added to their diet. If your cat will eat veggies or fruit, that is an added benefit, as many cats are particular about what they eat. Overall, cats will typically drink less water than dogs. 
Easy Ways To Keep Dogs & Cats Hydrated 
Superfoods such as bone broth, goat's milk, cow kefir, and various veggies are great to offer to our furry friends to help support hydration. Watermelon is a great fruit option for your dogs (or cats if they'll eat it) to assist with water intake. Cucumbers, lettuce, broccoli, and Brussels sprouts are over 85% water, making them great alternatives. Pet parents can find many alternative options at The Pet Beastro to keep their pup or kitty hydrated! Below are some products to remember and ways to offer to your dog or cat. 
Pupsicles or ice cubes made from Bone Broth or Goat's Milk.
Green Juju

- A superfood mixture of greens and bone broth! This product can be fed alone, with food, or frozen to make into pupsicles as well!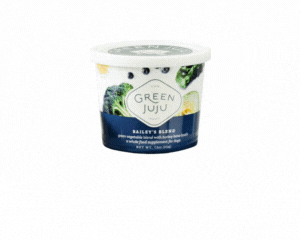 Toppers - Similar to Green Juju, the Primal toppers can also be fed alone or with food and frozen to make into pupsicles or ice cubes!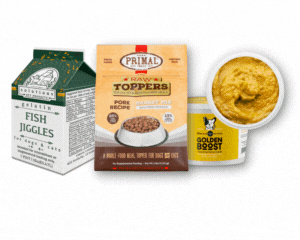 Mix fruit (such as strawberries, blueberries, or cranberries) with your favorite brand of goat's milk and freeze to make fruit pupsicles! 
Stop by our retail locations in Madison Heights, Michigan, just north of Detroit, or in Warren, Southeast Corner of East 14 Mile Road and Schoenherr, which are open Monday through Saturday, 10:00 am - 8:00 pm, and Sundays from 10:00 am - 6:00 pm. Also, visit our 24/7 natural pet food treats, toys, and supplies store online. Please message us on Instagram, Facebook, or TikTok for further information!