Posted on
By Dr. Jill Tack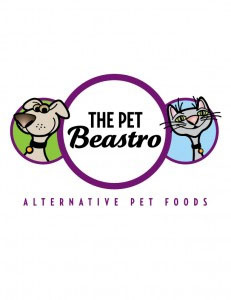 The Pet Beastro Beefs Up Retail Space; Celebrates with "Meat" and Greet Event
FOR IMMEDIATE RELEASE
The Pet Beastro Beefs Up Retail Space; Celebrates with "Meat" and Greet Event
MADISON HEIGHTS, Mich., July 09, 2012 – The Pet Beastro recently beefed up its retail space, doubling the size of its store to 2,400 square feet. To celebrate, the alternative health- food retail store for dogs and cats is hosting a "Meat" and Greet Event for all dog and cat lovers on Thursday, Aug. 2 from 5 to 8 p.m. at 27637 John R Road in Madison Heights, Mich. The Pet Beastro has doubled in size due to concerns over commercial pet food recalls and the growing development of pets experiencing digestive upset, allergies and other health issues from eating commercially available pet food. Customers visit the store looking for food alternatives including feeding raw. The store added the new space to accommodate a new 10 door display freezer, more products and a consultation room.
"Meat" and Greet at The Pet Beastro
Who: The Pet Beastro customers and all dog and cat lovers (humans only please)
When: August 2 from 5 to 8 p.m.
Where: The Pet Beastro at 27637 John R Road in Madison Heights, Mich.
What: All are invited to visit the newly expanded location to sample herbal teas for humans and animals, enjoy recipes made by Chef Kelli Lewton from Two Unique Catering and go home with a sample goodie bag for their pet with sample teas, treats and recipes. The herbal teas that can be drank by humans and their furry friends come in a variety of blends for a healthy urinary tract, to promote calmness and alleviate anxiety and for healthy joints. Food demonstrations will be held at 6 and 7 p.m. and Jill Tack, owner, will present a "Basics on Feeding Raw" session at 6:30 and 7:30 p.m.
"We are excited about the success of The Pet Beastro and look forward to helping more owners keep their dogs and cats healthy," says Tack. "The growing trend by people to consider holistic alternatives has made the products we offer attractive to dog and cat owners. It's a natural result of more educated consumers."
The Pet Beastro has proudly served the Metro Detroit pet-loving community since 2003. The foods are mainly produced in the United States and Canada. Jill Tack, owner, opened The Pet Beastro to provide raw and organic alternative pet food options to dog and cat owners and to help people learn why these options are better for pets. In addition to offering raw, dehydrated, organic and natural food alternatives, The Pet Beastro also sells treats and supplements for dogs and cats to help pets improve digestion, have shinier coats, maintain healthier joints, reduce allergies and increase overall well-being, leading to a longer life with their human families. Tack also offers one-on-one health assessments and nutrition counseling for dogs and cats by appointment.
The Pet Beastro Offerings
• Food: Raw, Dry, Dehydrated, Freeze Dried, and Canned
• Treats: Freeze-dried, single ingredient, USA jerky, wheat & corn free biscuits, soft & chewy, training treats
• Chews: Recreational raw bones, elk antlers, sweet potatoes, dried tracheas & tendons
• Toys: Organic, Non-toxic , recyclable, USA made, Stuffed and unstuffed, hand-crafted, interactive
• Hardgoods: Beds, Leads, collars, harnesses, pet ID tags
• Cleaning: Natural, Non-toxic, made in the USA, not tested on animals, biodegradable
• Grooming: No chemical ingredients, organic, biodegradable, hypo-allergenic, no dyes, no phosphates or sulfates, not tested on animals
• Holistic Products: Supplements, Herbs, cell salts, teas, food toppers
Tack has earned an Herbal Certification from GAIA Center for Herbal Studies, studies Classical Homeopathy under Dr. Glen Dupree, DVM. With eight years of experience in pet nutrition and raw feeding, she is asked to speak at many pet related events and functions how nutrition can help pets live a long and healthier life.
The Pet Beastro is located at 27637 John R Road in Madison Heights. For more information on The Pet Beastro, visit www.thepetbeastro.com, contact the store at 248.548.3448 or follow us on Facebook at www.facebook.com/thepetbeastro and on Twitter @ThePetBeastro.
###
Editor's Note: Contact Janine Krasicky Sadaj, J9 Media Solutions at [email protected] or (248) 542-3991 for interviews or high resolution photos.