Discover the Power of Raw with Oma's Pride! Nourishing pets naturally, their raw food options promote vitality, health, and happiness. Embrace the raw food revolution for a thriving pet lifestyle!
At The Pet Beastro, we believe in the transformative power of raw food for pets, and our partnership with Oma's Pride has allowed us to unlock the true potential of this natural diet. Join us on an exciting journey as we delve into the world of raw food and explore Oma's Pride's exceptional offerings that have revolutionized pet nutrition.
Embracing Nature's Blueprint
Raw food is rooted in the ancestral diet of dogs and cats, echoing the natural eating habits of their wild counterparts. Oma's Pride embraces nature's blueprint and crafts its raw food options with this in mind. By providing pets with raw, unprocessed nutrition, Oma's Pride ensures they receive a balanced and wholesome diet, mirroring the diet that their ancestors thrived on. During RawGust, Get $3 OFF 3lb Bag/ Get $6 OFF 6lb Bag (Patties only, Warren Store only)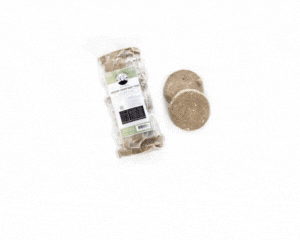 Freeze-Dried Bliss: A Taste Sensation for Pets
One of the standout offerings from Oma's Pride is their delectable freeze-dried pet food. Freeze-drying is a unique process that preserves raw ingredients' natural flavors and essential nutrients, making it a favorite among pets and pet parents. What makes Oma's Pride freeze-dried food exceptional is the quality of the ingredients. Each batch uses real, high-quality meats, organs, and wholesome fruits and vegetables. This ensures that your pet gets a taste of the finest nature has to offer, bite after bite.

A Wholesome Blend of Ingredients
Central to the power of raw food lies the quality of the ingredients. Oma's Pride is dedicated to sourcing only the finest, human-grade ingredients from trusted farms and suppliers. Their formulas are carefully crafted, blending meats, organs, and nutrient-rich vegetables to create a wholesome meal that nourishes pets from the inside out.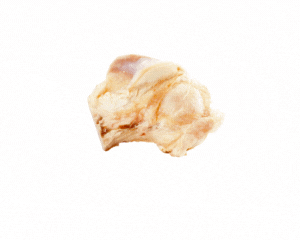 Unleashing Vitality and Wellness
Feeding pets raw food unlocks a multitude of health benefits. Oma's Pride raw food options are rich in essential nutrients, enzymes, and amino acids, promoting improved digestion, healthier skin and coat, and heightened vitality. With raw food, pets often experience increased energy levels and better weight management, leading to a happier and healthier life.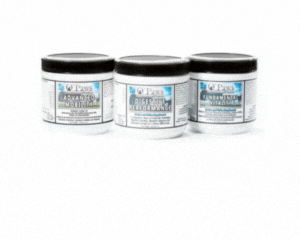 Catering to Canine and Feline Needs
Oma's Pride understands that every pet is unique, so their raw food options cater to the individual needs of dogs and cats. Oma's Pride provides tailored nutrition for every life stage, from puppy and kitten formulas to senior blends. Their range of single-source proteins and balanced combinations ensures that each pet can thrive on the diet that suits them best.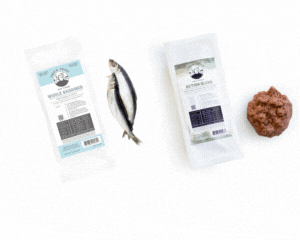 Embracing the Raw Food Revolution
Our partnership with Oma's Pride has been a pivotal part of our commitment to embracing the raw food revolution in pet nutrition. Together, we strive to educate pet owners about the power of raw food and its positive impact on pets' lives. As we witness countless success stories and see pets thrive on raw nutrition, we are inspired to continue spreading the word about the benefits of Oma's Pride raw food options.
The power of raw food is undeniable, and Oma's Pride has masterfully harnessed this potential to provide pets with a diet that nourishes their bodies and souls. Their dedication to crafting high-quality raw food options reflects our shared mission of providing pets with the best nutrition for optimal health and happiness.
With Oma's Pride by our side, we are empowered to advocate for the raw food revolution and continue our pursuit of making a positive difference in the lives of pets and their devoted owners. Unleash the power of raw with Oma's Pride, and embark on a journey of enhanced vitality and wellness for your beloved pets!
Stop by our retail locations in Madison Heights, Michigan, just north of Detroit, or in Warren, Southeast Corner of East 14 Mile Road and Schoenherr, which are open Monday through Saturday, 10:00 am - 8:00 pm, and Sundays from 10:00 am - 6:00 pm, and shop Oma's Pride. Also, visit our 24/7 natural pet food treats, toys, and supplies store online. Please message us on Instagram, Facebook, or TikTok for further information!