The Pet Beastro is excited to offer our customers unique savings opportunities for some of our favorite brands. Enjoy incredible offers on all your favorite products this March, from pet food to toys and everything in between.
Despite all the snowy mess, we have gotten the last few days, mud season is just around the corner! If you know, you know! Let's accept the mud and the rain with gratitude, as we know spring is in the air! Spring will be serving up a few warmer days in the lineup and just what we need to get re-motivated for daily walks and outdoor activities with our pets! I'm excited to start thinking about gardening and reading a book in the sunshine with my pets beside me!
The Pet Beastro is excited to offer our customers unique savings opportunities for some of our favorite brands. Enjoy incredible offers on all your favorite products this March, from pet food to toys and everything in between. With our March savings, you can save on everything you need to keep your pet happy and healthy.
Answers Fermented Feet Chews For Dogs
Have you seen Answers Fermented feet chews in the freezer section? Choose from pastured raw pig feet or chicken feet for dogs. These chews can provide your pup with a range of beneficial nutrients. The feet are full of collagen, which helps to keep the joints and ligaments healthy and can improve mobility. These fermented raw feet also contain glucosamine, chondroitin, and manganese – all essential minerals for your pup's health. The feet are also rich in Omega-3 fatty acids, which can improve your pup's skin and coat health. Plus, the unique texture of raw pig feet helps to clean teeth and gums, aiding in dental hygiene. The pig feet are great for medium to large-breed dogs, while the chicken feet are great for smaller breeds. Grab these recreational chews this month with the buy one, get one offer!
Open Farm Freeze-Dried Cat Food
Open Farm freeze-dried cat food is a new arrival! What's not to love about a company with sustainability and responsible sourcing at the top of its list! This promise creates some of the best quality food for your cats. Each product from Open Farm has a lot of code printed on the item that can be searched on their website. It gives you a detailed description of where the product is sourced and the bacteria & pathogen tests performed on the product before leaving the warehouse. Open Farm has a variety of products just for your kitties. Enjoy up to $6.00 off freeze-dried cat flavors and 50% off stew-style wet cat food.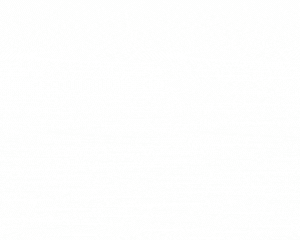 Earth Animal Flea & Tick Products
As much as I daydream about spring and gardening, this season also has pests! Fleas, ticks, mites, oh my! Get your pets ready with Earth Animal Flea & Tick products that are all-natural, with no harmful chemicals or ingredients, with the main job of boosting the immune system with simple herbs. You can choose from the following:
You can save $2.00 off each of these products and get your pets prepared!
Nulo Meaty Pouches For Cat & Dog
Nulo Meaty Pouches are a favorite amongst our Pet Beastro staff! Our sales associate Jayden loves to use these pouches with her pup to help give him variety, and the added bone broth supports hydration. These quick and easy-to-serve pouches are made with five ingredients or less. It's a great way to enhance your pet's meal or serve as a midday snack. Choose from:
options that best suit your cat or dog's dietary needs. This month, meaty pouches are buy 3, get 1 free. You can mix and match flavors to add variety with this promotion. 
Northwest Naturals Freeze-dried Dog Food
Northwest Naturals has upped the ante! All freeze-dried flavors for your dog are now available in a larger 25 oz package. If you have upcoming summer travel, are planning on camping, or want food in an emergency, look no further than these easy-to-store, shelf-stable options. Choose from seven great protein flavors that can be used as a food, treat, snack, or topper. These freeze-dried options can be fed as is or mixed with water, bone broth, or goat's milk to rehydrate. The texture of each morsel is soft and easy to crumble onto an enrichment mat or over top of dry kibble for picky pets. Save $10.00 per 25 oz bag in March!
Progility Soft Chew Supplements For Dog
If you like to participate in good savings on supplements, you won't want to miss this one! Progility soft chew supplements for dogs are $6.00 off during March! Choose from:
The calming aid is a top favorite among the options we offer. This veterinarian-recommended formula is a great way to help your pet relax during those stressful times. This formula contains a highly effective combination of active ingredients that work together to help reduce stress and anxiety in pets without any side effects. The synergistic blend of L-Theanine, Hemp Extract, Chamomile, and Passionflower helps to calm anxious pets without sedating them. Most pet parents say they notice a difference within 30 minutes. It is often used to help pets during difficult times, such as fireworks, car rides, vet visits, or when experiencing separation anxiety. 
Skout's Honor Stain & Odor Solutions
Skout's Honor has $2.00 off stain & odor solutions. This product is by far one of my favorites to have on hand. This list ranges from potty accidents to vomit stains to litter box cleaning, and I even add it to my mop water; it is one of the best items to remove pet odor from your home! These formulas are versatile in so many ways. And I could go on about Skout's Honor Laundry Boost with its amazing ability to get urine smells out of pet beds or blankets! We have many great stories from customers using it to remove stains several days old to moving into a house and getting rid of cat urine smells in the basement, to use the product in carpet cleaning machines to give the heavily stained carpet a new life! Ask any of one of our sales associates how they use Skout's Honor products in their homes! We all love it.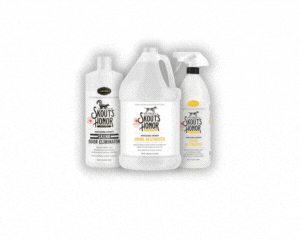 For even more savings, don't forget to take advantage of The Pet Beastro's loyalty program. Through this savings program, you can earn rewards for every dollar spent with in-store purchases. These rewards can be used towards future purchases and are a great way to maximize your shopping experience.
Make The Pet Beastro your go-to destination this March for unbeatable prices on all your pet needs and stop by our retail location in Madison Heights, Michigan, just north of Detroit, which is open Monday through Saturday, 10:00 am - 8:00 pm, and Sundays from 10:00 am - 6:00 pm, or visit our 24/7 natural pet food treats, toys, and supplies store online. Please message us on Instagram, Facebook, or TikTok for further information!