Explore ZiwiPeak's remarkable pet nutrition offerings at The Pet Beastro. Discover the brand's rich history, commitment to quality, and premium products. Enjoy an exclusive 20% discount on all ZiwiPeak items throughout September.
At The Pet Beastro, we're committed to offering you and your pets the very best in natural pet nutrition. That's why we're thrilled to spotlight ZiwiPeak, a brand that shares our passion for the well-being of your furry family members.
A Glimpse into ZiwiPeak's Heritage
Established in 2004 amidst the pristine landscapes of New Zealand, ZiwiPeak embarked on a journey to revolutionize pet nutrition. Their mission was simple yet profound: to create a pet food that pays homage to the ancestral diet of dogs and cats. With a steadfast commitment to natural, whole-food ingredients, ZiwiPeak set out to redefine the pet food industry.
ZiwiPeak's dedication to quality starts with its ingredients. They source only the finest, ethically-raised meats, sustainably-caught seafood, and farm-fresh produce from New Zealand's lush pastures and crystal-clear waters. This commitment to sourcing excellence ensures that your pets receive nothing but the best in their bowls.
Unbeatable September Offer: 20% Off All ZiwiPeak Products (USE CODE: ZIWI20)
Throughout September, The Pet Beastro is thrilled to offer you a remarkable deal. Enjoy a fantastic 20% discount on all ZiwiPeak products in-store and online. Simply use code ZIWI20 at checkout to claim your savings when shopping online.
Products That Speak of Excellence
At The Pet Beastro, we take immense pride in curating only the finest products for your beloved pets. ZiwiPeak fits seamlessly into our selection with its range of high-quality offerings:
ZiwiPeak Air-Dried Dog Food
ZiwiPeak's air-dried dog food stands out as a game-changer. It's crafted from 96% meat, organs, and New Zealand green-lipped mussel, delivering an unparalleled protein punch. This grain-free, low-carb formula caters to dogs of all life stages, making it a versatile choice.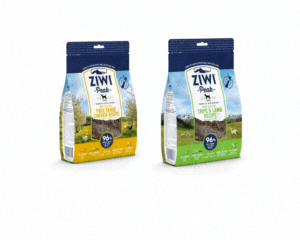 ZiwiPeak Canned Dog Food
Indulge your furry friend with ZiwiPeak's canned dog food, a delectable blend of meat, organs, and green-lipped mussels. This convenient option is a hit among dogs with allergies or sensitivities, offering balanced nutrition without compromise.

ZiwiPeak Air-Dried Cat Food
Feline friends are in for a treat with ZiwiPeak's air-dried cat food. It's a nutritional powerhouse from 98% meat, organs, and New Zealand green-lipped mussel. Plus, it's grain-free and suitable for cats of all ages.

ZiwiPeak Cat Canned Food
Crafted to please even the pickiest of feline palates, this canned food features a wholesome blend of meat and organs. It's a nourishing choice for cats with dietary restrictions.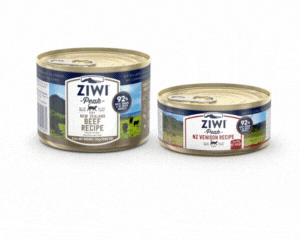 Dog Chews
ZiwiPeak goes the extra mile to ensure your dog's dental health by offering a range of delicious and natural chews. These long-lasting treats satisfy your dog's craving to chew and help maintain their oral hygiene. Made from 100% natural ingredients and sourced sustainably, these chews are available in various sizes to cater to dogs of all breeds and sizes.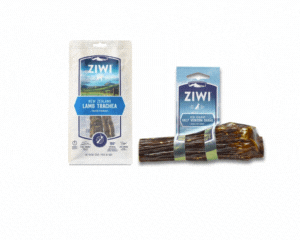 Dog Reward Treats
Crafted with the same dedication to quality and nutrition, ZiwiPeak treats are the perfect way to reinforce good behavior, assist with training, or simply express your affection. Packed with real meat and free from artificial additives, these treats are a guilt-free way to indulge your dog while ensuring their well-being.
Join Us in Celebrating the Art of Pet Nutrition with ZiwiPeak
ZiwiPeak's dedication to crafting wholesome, biologically appropriate pet food aligns seamlessly with our ethos at The Pet Beastro. We invite you to explore their exceptional products and seize the opportunity to enjoy these premium offerings at a discounted price throughout September.
Stop by our retail locations in Madison Heights, Michigan, just north of Detroit, or in Warren, Southeast Corner of East 14 Mile Road and Schoenherr, which are open Monday through Saturday, 10:00 am - 8:00 pm, and Sundays from 10:00 am - 6:00 pm, and shop ZiwiPeak. Also, visit our 24/7 natural pet food treats, toys, and supplies store online. Please message us on Instagram, Facebook, or TikTok for further information!