Explore November's pet savings at The Pet Beastro, featuring discounts on premium brands. Prioritize your pet's health with solutions that address common concerns. Shop confidently with us!
As the crisp autumn air sets in, so does a wave of exclusive deals designed to enhance your pet's well-being. Join us at The Pet Beastro and pamper your furry friend with a variety of nutritious and exciting offerings:
West Paw Toppl Stopper - $1 Off!
Introducing the West Paw Topple Stopper, the latest addition to our curated selection of pet delights. This innovative toy combines playfulness and mental stimulation, providing endless entertainment for your furry companion. As a bonus, enjoy a special $1 discount to make playtime even more enjoyable!
About West Paw: West Paw is a trailblazer in sustainable pet products. Their commitment to eco-friendly materials and ethical manufacturing ensures that every play session is safe for your pet and the planet.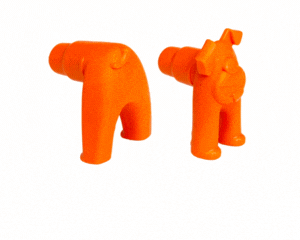 Vital Essentials Specials - 5% Off Raw and Freeze-Dried Pet Food!
Elevate your pet's diet with the premium quality of Vital Essentials pet food. Enjoy a 5% discount on raw and freeze-dried options crafted to provide optimal nutrition for your pet's overall health.
About Vital Essentials: A family-owned brand, Vital Essentials takes pride in producing raw pet food with a focus on quality and safety. Their products are sourced and manufactured in the USA, reflecting a commitment to excellence.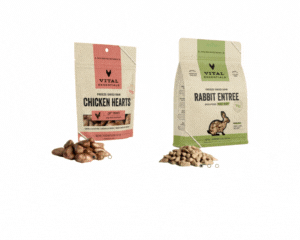 Fussie Cat Purees - Buy One Get One Free!
Treat your feline friend to a delectable experience with Fussie Cat Purees. With a buy one get one free offer, you can indulge your cat in a variety of flavorful purees, providing both taste and nutrition.
About Aussie Cat: Aussie Cat is dedicated to creating cat-friendly products; their purees are no exception. With a focus on quality ingredients, these purees offer a delightful treat for your discerning kitty.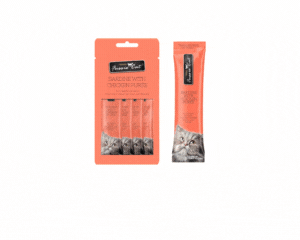 Essence Dog Food Extravaganza - Buy One, Get One Free & More!
It's a feast for your canine companion! Enjoy a buy one get one free offer on Essence dog food cans. Additionally, relish discounts on Essence dog food bags - $12 off 25-pound bags, $9 off 12.5-pound bags, and $7 off 4-pound bags.
About Essence: Essence dog food is crafted with premium ingredients to support your dog's overall health. With a dedication to nutrition and taste, Essence brings wholesome options to your pet's bowl.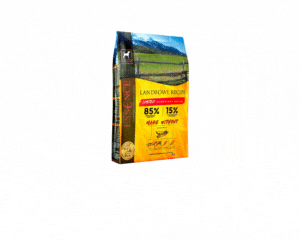 Smallbatch Frozen Meals - Free Frozen Turkey Bone Broth!  
Enhance your pet's mealtime with the goodness of Smallbatch frozen meals. Purchase any two Smallbatch frozen or freeze-dried complete dog or cat meals and receive a complimentary frozen turkey bone broth.
About Smallbatch: Smallbatch is committed to providing minimally processed, biologically appropriate raw food for pets. Their frozen meals are crafted to offer a well-balanced and delicious diet.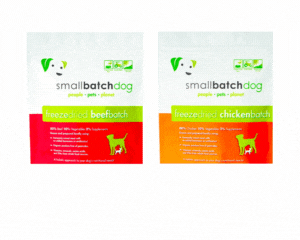 Zignature Dog Kibble - $6 Off Kangaroo Formula 25lb Bags!
Indulge your pup with Zignature's Kangaroo Formula dog kibble and enjoy a $6 discount on 25lb bags. Zignature is known for its limited ingredient diets, catering to pets with specific dietary needs.
About Zignature: Zignature is dedicated to creating high-quality, grain-free pet food. Their Kangaroo Formula offers a unique protein source for dogs with sensitivities.
Oma's Pride Dehydrated Treats - $2 Off!
Treat your pet to the savory goodness of Oma's Pride dehydrated treats, now available with a special $2 discount. These treats, made from lamb lungs and beef lungs, are a delicious and nutritious reward.
About Oma's Pride: Oma's Pride emphasizes quality and nutrition in their treats. The dehydrated lamb lungs and beef lung treats provide a wholesome snacking option for your pet.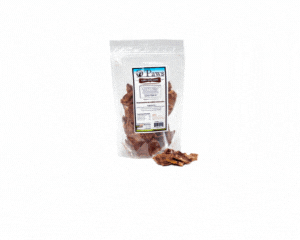 Why Shop With Us? We Address Your Concerns!
At The Pet Beastro, we understand the multifaceted journey of being a pet parent. We know it comes with concerns—finding the right food, navigating pet health issues, and ensuring your pets live their happiest lives. That's why, beyond being a store, we're your dedicated companions in this pet parenting journey.
Explore solutions that prioritize your pet's health.  Stop by our retail locations in Madison Heights, Michigan, just north of Detroit, or in Warren, Southeast Corner of East 14 Mile Road and Schoenherr, which are open Monday through Saturday, 10:00 am - 8:00 pm, and Sundays from 10:00 am - 6:00 pm. Also, visit our 24/7 natural pet food treats, toys, and supplies store online. Please message us on Instagram, Facebook, or TikTok! Our knowledgeable team is here to guide you. Don't miss out on these fantastic November deals. Your pet's well-being is our priority!