Don't miss our celebration of raw feeding for your pets during RawGust 2023 at The Pet Beastro. Discover the benefits of raw nutrition and explore various raw food options for your dog or cat. Join us for savings, promotions, and expert guidance on the power of raw!
August, or what we call RawGust, is our favorite month at The Pet Beastro! This time allows us to teach pet parents the importance of nutrition and proper feeding for our cats and dogs. Our current world has consumed us with fast, boxed, and processed food lacking the necessary and critical vitamins and minerals to sustain optimal health. Avoiding fresh food gives our body the perfect opportunity for inflammation, injuries, chronic disease diagnosis, and overall organs not functioning as they should. 
If you are new to raw feeding, our team members are ready to help. We all have experience with raw feeding or adding fresh food to our pet's diet. The basis of The Pet Beastro was founded on our search to find a better food option for our fur babies when raw feeding was not very popular. I'm blessed to know folks in the pet world who have fed fresh food for as long as my family has with their pets. 
Check out this pawsome Raw Brands!
Oma's Pride: Unleash the Power of Raw!
Oma's Pride's unwavering commitment to raw food nutrition has been a game-changer in pet wellness. Their range of raw food options caters to pets' unique needs, nourishing them with the goodness of unprocessed ingredients. At RawGust, we celebrate the power of raw nutrition with Oma's Pride, emphasizing the impact of raw feeding on pet health and vitality. During RawGust, enjoy a $5 OFF 5lb Bags and $2 OFF 2lb Bag of Raw Frozen Signature Mixes (in-store only).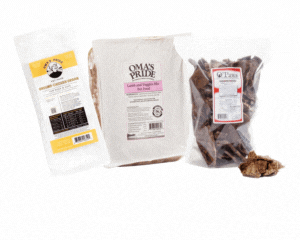 Open Farm: Ethical Nutrition for the Win!
Open Farm leads the charge in ethically sourced pet food, offering diverse nutritious options made with responsibly farmed and ocean-caught ingredients. Their commitment to sustainability resonates profoundly with our values, making them an integral part of RawGust. By choosing Open Farm, pet parents provide wholesome nutrition to their furry companions and support a supply chain that prioritizes animal welfare and environmental conservation. During RawGust, enjoy $1 OFF 16Oz bags and $6 OFF 6lb bags of Frozen Raw Dog food (In-store Only).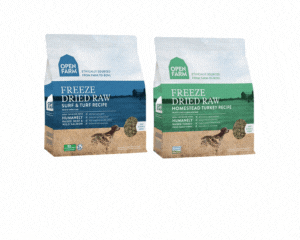 Boss Dog: Embrace the Power of Probiotics!
Boss Dog's fervor for promoting pet gut health through probiotics has captured our hearts. Their frozen yogurt treats and functional supplements make a delightful addition to our event, offering a perfect blend of taste and wellness. With Boss Dog, pet parents can embrace the power of probiotics, promoting a healthy digestive system and overall well-being for their furry friends. During RawGust, enjoy $3 OFF 3lb bags and $6 OFF 6lb bags of Frozen Raw Dog food. (In-store Only).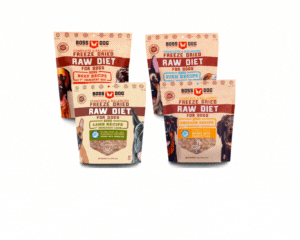 Northwest Naturals: The Essence of Raw Nutrition!
Northwest Naturals answers the call for those seeking raw food options crafted with precision and expertise. Their high-quality raw diets cater to pets' unique needs, nourishing them with the essence of pure, natural nutrition. At RawGust, we celebrate the essence of raw nutrition with Northwest Naturals, paving the way for vibrant health and vitality in our pets. During RawGust, enjoy $6 OFF 6lb bags of Frozen Raw Dog food. (In-store Only).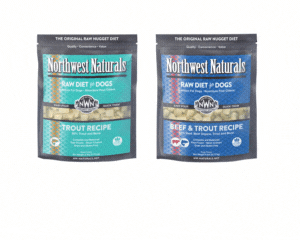 SmallBatch: Perfect Balance of Fresh Ingredients!
SmallBatch exemplifies the art of blending fresh ingredients to perfection. Their thoughtfully crafted raw food options balance taste and nutrition, ensuring your pets thrive on wholesome goodness. At RawGust, we celebrate the perfect balance that SmallBatch brings to pet nutrition, promoting optimum health in our beloved companions. During RawGust, enjoy $3 OFF 3 lb bags and $6 OFF 6lb bags of Frozen Raw food. (In-store Only).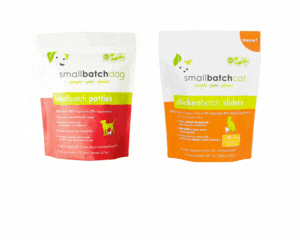 Stella & Chewy's: Wholesome Freeze-Dried Delights!
Stella & Chewy's freeze-dried options are a hit among pet parents, for good reason! With a dedication to raw nutrition and irresistible flavors, their products are a must-try during RawGust. Stella & Chewy's showcases the wholesome delights pets adore, reminding us that optimal nutrition can be delicious and nutritious. During RawGust, make a Stella & Chewy's Frozen Raw Purchase and get a FREE Stella & Chewy's Freezer bag! (In-store Only).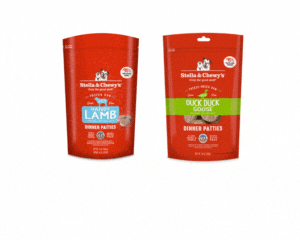 Steve's Real Food: Nourishing Pets Naturally!
Steve's Real Food is synonymous with natural pet nourishment. Their raw food options prioritize pet health, supporting a holistic approach to pet care that aligns perfectly with our vision. At RawGust, we celebrate the natural nourishment that Steve's Real Food offers, encouraging pet parents to provide their furry companions with the best nature offers. During RawGust, Make a Steve's Real Food Frozen Raw Purchase and be entered to win a $100 Gift Card (2 Available) (In-store Only).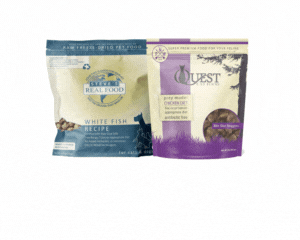 A Pup Above: Elevate Mealtime with Human-Grade Food!
A Pup Above sets the standard for human-grade pet food, elevating mealtime experiences for our four-legged friends. Their delicious recipes bring pet parents joy and peace of mind, knowing they provide only the best for their furry family members. At RawGust, we celebrate the elevated nourishment that A Pup Above brings to pet mealtimes, emphasizing the importance of high-quality ingredients. During RawGust, enjoy $3 OFF 3lb bags and $6 OFF 7lb bags of Frozen Raw Dog food. (In-store Only).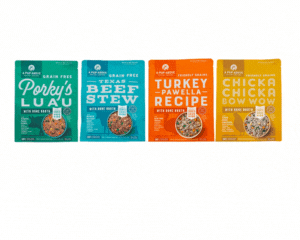 RawGust is a testament to the power of nutrition and the dedication of our esteemed sponsors in supporting pet wellness. These exceptional brands have brought a treasure trove of nutritious options, making RawGust an unforgettable celebration of pet health and happiness!
Join us in commemorating RawGust and embracing the power of nutrition with our valued sponsors. Let's nourish our pets naturally and elevate their well-being to new heights. Together, we pave the way for our furry companions' healthier, happier future!
Stop our retail stores in Madison Heights, Michigan, just north of Detroit, or in Warren, Southeast Corner of East 14 Mile Road and Schoenherr, which are open Monday through Saturday, 10:00 am - 8:00 pm, and Sundays from 10:00 am - 6:00 pm. Also, visit our 24/7 natural pet food treats, toys, supplements, and supplies store online and get free shipping on all orders over $49. Or save yourself some time and hassle with our same-day local delivery Monday-Saturday if you order by 11 AM. Please message us on Instagram, Facebook, or TikTok for further information!